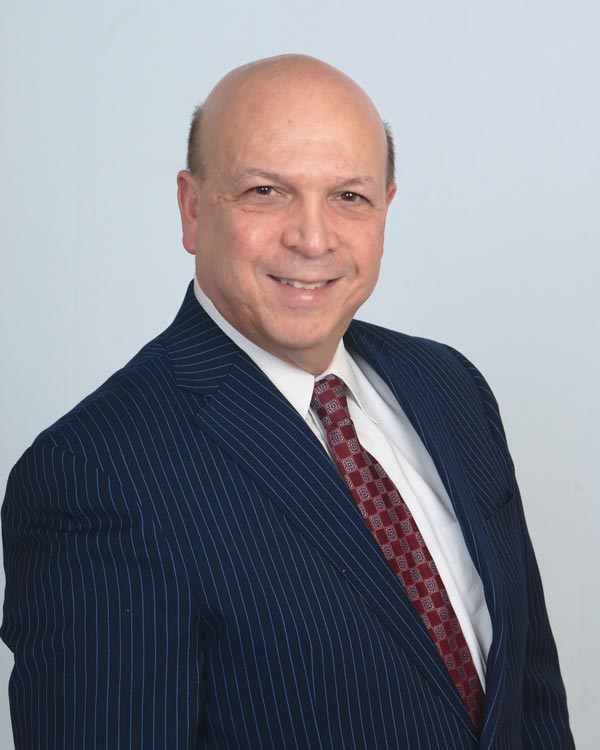 Experienced. Professional. Savvy.
I will be with you every stop of the way.
My name is Robert Kornitzer. Over the past three decades I have established a reputation for a sophisticated representation for my clients in all areas of matrimonial, law including secular (civil) and Judaic matrimonial issues.
Each person or family is different with a unique set of concerns and priorities. The "cookie-cutter" approach taken by many family lawyers today does not serve clients well. Each client deserves a personal strategy that fully addresses his or her concerns.
As one of handful of Certified Matrimonial Attorneys in Northern New Jersey and an MBA. I am in a unique position to:
Please take the time to learn about my background, view my videos, and read some of the articles on this site. I look forward to assisting you in your situation.
Sincerely,

Kornitzer Family Law, sees your case through from start to finish
Robert B. Kornitzer brings over two decades of family law experience to your case. A past Founder and Chair of Pashman Stein Walder Hayden's Family Law Group, he brings expertise in all aspects of family law including divorce litigation, mediation, arbitration, post-judgment litigation, custody, relocation, domestic violence, premarital agreements, asset protection agreements, grandparents' rights, spousal and child support.
He is certified by the Supreme Court of New Jersey as a Matrimonial Law Attorney. He has been ranked by Best Lawyers as one of NJ's top Family and Divorce attorneys for the past five years. As a dual Law and MBA degree holder from Boston University, with extensive business experience, Robert Kornitzer brings unique expertise in both the legal and financial aspects of all issues related to divorce.
Robert Kornitzer was recognized by the American Bar Association's Military Pro Bono Project, a nationwide program that connects junior-enlisted service members in need of pro bono legal help in custody matters with volunteer attorneys throughout the nation. He proudly continues to represent active military personnel in custody and support matters.
Professional/civil activities
Certified Matrimonial Attorney by the State of New Jersey
Qualified Mediator by the State of New Jersey
New Jersey State Bar Association (Family Law Section)
Passaic County Bar Association, Trustee (Family Law Section member; past Chair-Education Committee)
Bergen County Bar Association (Family Law Section, Professionalism Committee)
Barry Croland Family Inns of Court
Matrimonial Early Settlement Panelist (Passaic, Bergen)
District V-B Ethics Committee
CPE Seminars (Divorce Planning – A Primer for the C.P.A.; Asset Protection in the Context of Divorce Planning
Certified Arbitrator – American Academy of Matrimonial Lawyers
Court appointed Discovery Master
Accolades
Seminars and Presentations
Media
"I will be with
you every step
of the way"
Robert Kornitzer is one of the most ,dedicated, sincere, committed, wonderful person you would ever meet!!! This man has integrity, honor, class, and an all-around great guy!!! He helped me through a trying time, and put up with all my craziness!!...
I have extremely high regard for Bob. We had a contentious divorce matter about 15 years ago, and we were able to settle it. He is an excellent advocate for his clients and he is reasonable and highly ethical. The best endorsement I can provide ...
Bob is a conscientious, fair, and honest attorney who has his clients best interest in mind. He does not engage in situations to increase his bill. In fact, he will tell you how to save money so listen to him! He made a difficult experience easier. I highly recommend him!
Expert and very professional , gave great advice. First family lawyer that I feel was on my side.
Bob is an excellent attorney. He is extremely knowledgeable. I would highly recommend him.
My divorce finally ended last year after about two years of legal process. He was recommended to me by a former client of his and my friend in the middle of my divorce. My former attorney did not seem to be capable of handling my case due to the complexity of it. The best decision that I ever made was to retain Bob to represent me. He has so much expertise and experience in matrimonial law and is very dedicated to his clients. Bob is readily accessible and always answers my questions in less than 24 hours. It was a very taxing and stressful process, but Bob made it much more manageable for me. I highly recommend Bob to anyone who is looking for an experienced, knowledgeable, honest, professional, and tough fighter matrimonial attorney! Thank you so much Bob and Diana!!!
Experienced Family Law Attorney
Every family and situation is different, tell us about your current situation and we would be happy to discuss your legal options.